News, Stories & Photos
Phine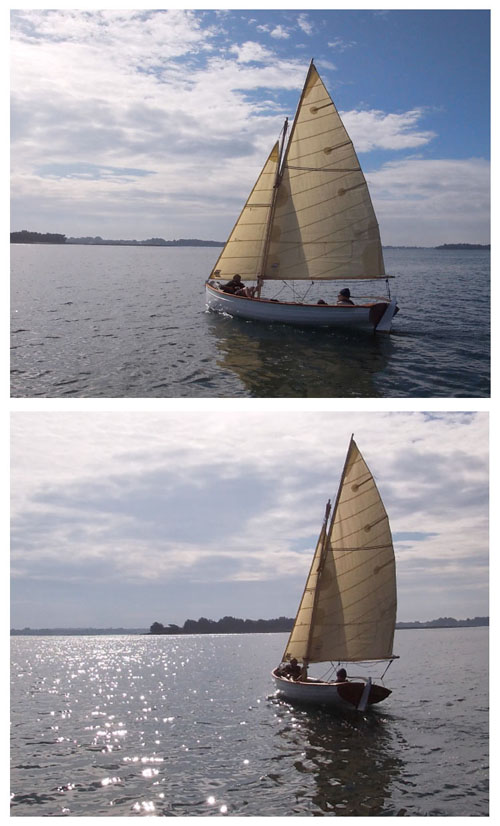 These photos came from Erwan Morvan, in France. He named his Penobscot 17 after his grandmother, Josephine, whom everyone called by the diminutive, "Phine". He describes her as a very generous person with a strong character, who was an important influence in his childhood. He reports that his boat is very maneuverable and responsive in the light conditions he has experienced so far, and a real pleasure to sail. He has received many congratulations about the boat's lines and rigging.

The sails were make by a small local sailmaker, Voilerie le Bihen from Bainbridge "écru" sailcloth – "classic cream" in English. They certainly complement the boat.

Erwan is hoping that Phine will be the subject of an article in the French journal "Le Chasse-marée", which specializes in wooden boats and nautical activities in France. He is also planning to build another Penobscot 17 for a customer of his carpentry shop.

Our congratulations to Erwan on a beautiful boat.

December 12, 2021





Penobscot 13 for sale.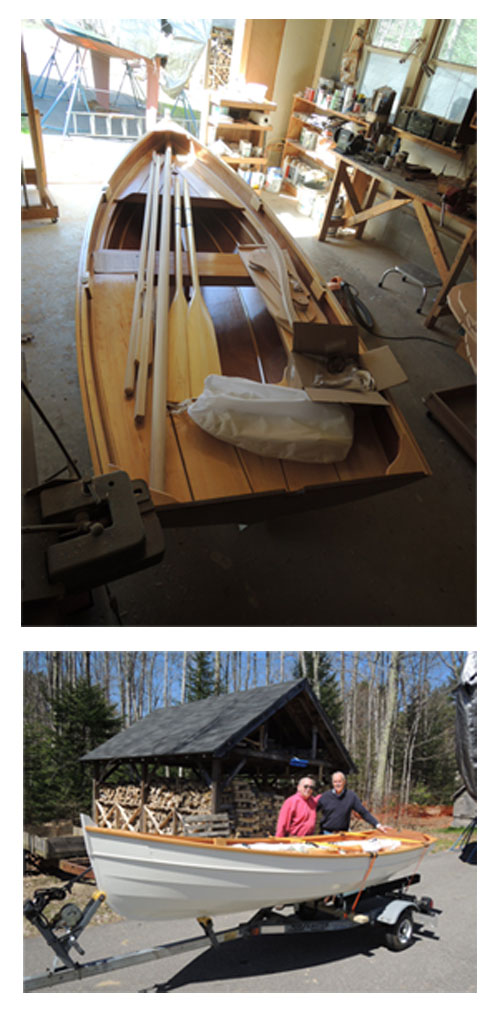 I built this Penobscot 13 for Graydon Megan. He writes, "After much consideration, I have decided to sell my Penobscot 13, which I got from you in 2016. I have enjoyed the boat, but just haven't been able to use it as much as I hoped. The boat has been very lightly used. Hasn't been in the water this year because of some health problems my wife has had. Always stored indoors in winters. The boat includes oars and a full sail rig, which has only been up a few times."

The boat is in Whitehall, Michigan. You can contact Graydon at gmegan433@gmail.com or 630-303-1490.

August 27, 2021





Belle Fille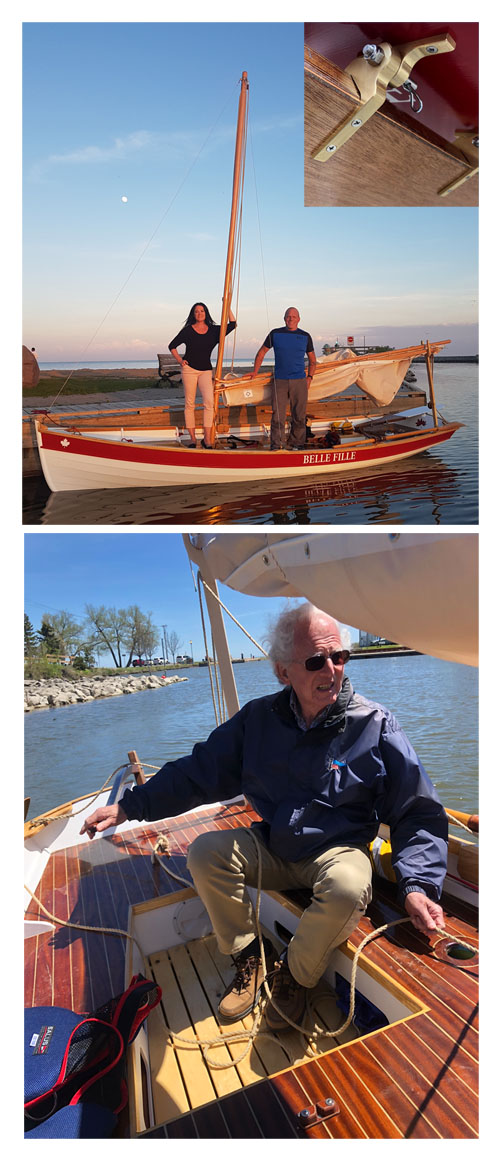 Jeff Marchant, of Newcastle, Ontario, sent these pictures of his Penobscot 17. He writes, "After 16 months of part-time building I have completed my boat. I launched it two weeks ago in Lake Ontario close to my home. It was launched 56 years to the month after my dad launched the first boat he built, so I gave him the honours of taking the helm (he's 85 and still fit and healthy). The boat sails well, and I am pleasantly surprised by how well it handles heavy weather and waves. All in all it was a great fun project, the design, plans, and your instruction were all excellent. I made a lot of my own fittings on my lathes and milling machine, plus used RW Rope for the lines and rigging. I took photos of most every step and would be happy to share them." You can reach Jeff at jeff@marchantbuilds.com.

"Finally Marsha and I are using the boat to offer weekly evening cruises and a picnic where we charge a couple $150 for 2 hours with all proceeds going to the local foodbank. We are booked for the entire summer. Thanks for everything."

Congratulations, Jeff. We hope you and your clients have good weather and fair winds!

June 15, 2020.





Small Boats Magazine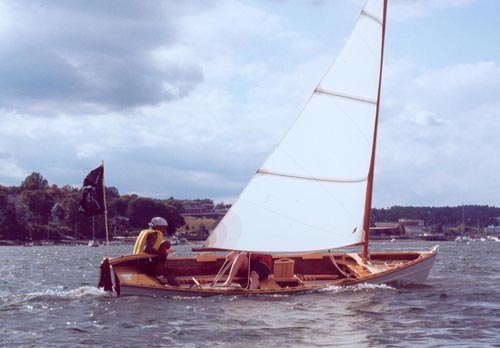 The May issue of Small Boats Magazine, the digital sister publication to WoodenBoat will have a review article on the Laughing Gull, by Peter Sawyer. Peter has sailed the boat very extensively – his comments will be most interesting. If you are not familiar with the magazine, here is the link: www.smallboatsmagazine.com

Chris Cunningham, the editor, has expressed interest in articles on the Bay Pilot 18, and the Jiffy 22 and Jiffy V-22. If you have built one of these boat, or have one, and would like to write a review article, please contact Chris at chris.cunningham@woodenboat.com.

I have attached a copy of the guidelines for writing an article. You will see that you get paid!

Take care in these difficult times.

April 7, 2020.





A Penobscot 13 in Slovenia.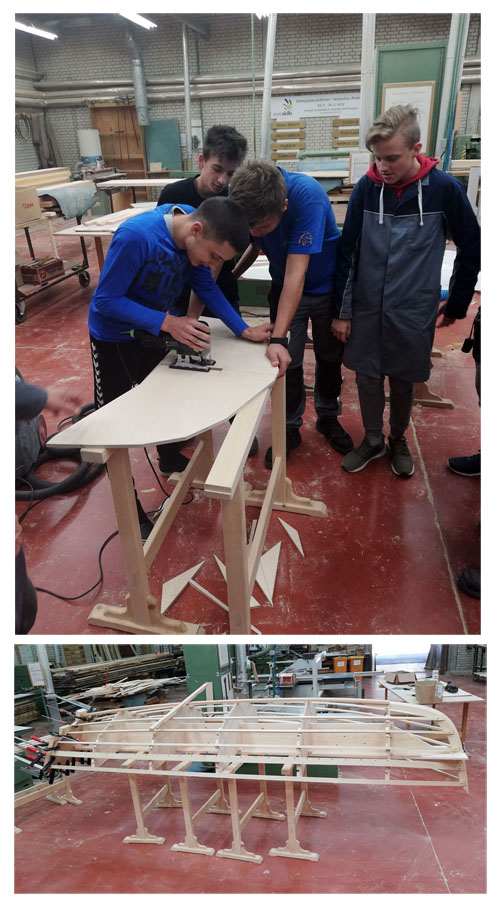 On November 1st I will leave for Slovenia where I will teach a two week course on building the Penobscot 13 at the Sredna gozdarski in lesarsko šola Postojna, a technical high school in Postojna. I am indebted to Aleš Verdier, the owner of a Penobscot 14 in Slovenia, for making this course possible. Under the leadership of mentor Roman Pavlovic, a group of students has already started building the boat, as you can see in the photos. They have made very good progress, and are doing excellent work. This is an exciting opportunity for me, and I am very much looking forward to taking part in the project. I will report in detail on the project in my next newsletter.

I will be mostly out of touch while I am away. I will be back on November 18, when I will catch up on answering queries and filling orders.

October 29, 2019.





Are you having trouble reaching me?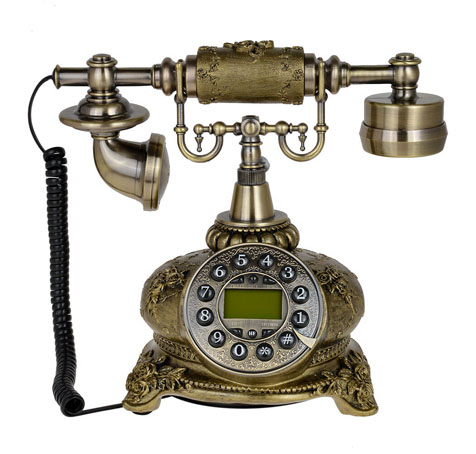 I have had a problem with my phone since I changed my service provider to Spectrum. I used to have two numbers, one for private calls, and the other for business. With the change I lost the private number, which is not at issue, as I use my cell phone for private calls, but it seems that some calls on the business number, 207 930 9873, are routed to the old number, and the caller gets a message saying the number has been disconnected. Please let me know if this happens to you. You can contact me by sending an e-mail through the "Contact us" button above, at my e-mail address, archhdavis@gmail.com, or on my cell phone at 207 323 0617. Rest assured – I am still here, and very much in business.

September 12, 2019.





Jiffy V-22 for Sale.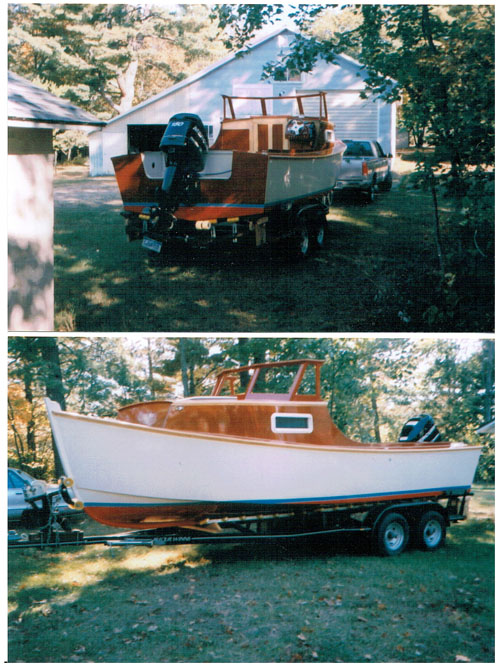 Paul Spens built this Jiffy V-22 in Michigan, and is now offering it for sale. Here is a description of the boat

Built using the West epoxy system. Extra heavy duty trailer with rollers. Maroon bimini top and enclosure. Custom swim platform. New Mercury 150 horse outboard motor. Boat and motor only has 1 hour of dealer testing and preparation run time. Owner never put boat in water thereafter due to health which forces sale. Boat has been tarp covered in garage since completion. Owner has dozens of construction pictures for viewing, wood samples, etc. for serious inquiries.

You can contact Paul at (989) 734-2393, or rspens@sbcglobal.net.

March 16, 2019.





Two Penobscot 13s.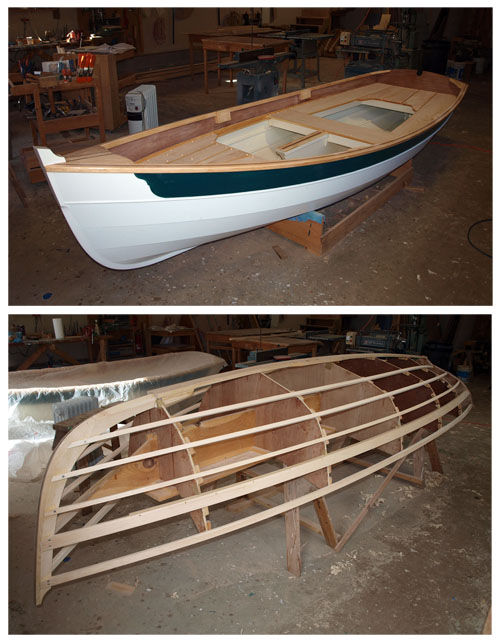 I now have two Penobscot 13s in my shop, one ready for spars and rigging, and the other ready for planking. They will both have lugsail rigs. I have made the mast and spars for the first, but I will set these aside until the weather warms up. I like to varnish masts and spars in the loft above my shop, where they are out of the way, and where they are not exposed to dust from other work, but it's much too cold there at present, so I will wait until the weather warms up a bit. It can get quite warm in the loft on a sunny day, even if it's cold outside, as there is no insulation under the roof.

These two boats are the last at the price I have been offering. I keep a log when I am building them, and the time is surprisingly consistent from one boat to the next – always within a couple of hours. Although the work is mostly very pleasant, I feel that I need to do better. I have increased the price for a basic finished boat to $5,175.00, an increase of 12%. I realize that it's quite a jump, but I think that it is still very good value for the money. I have kept the price for a bare hull at $2,550.00. The issue is that a lot of time goes into sanding and painting and varnishing on a finished boat. With a bare hull it's a lot more obvious where the time goes, and easier to justify the price. I hope to be able to keep these prices for the foreseable future.

Last year's resolution was to keep up my Facebook page. It didn't last long – I just don't relate well to Facebook. This year I have started a newsletter, which I plan to send out every two months or so. I think that this will be easier for me to keep up. If you would like to receive the newsletter, send me an e-mail at archhdavis@gmail.com. If you would like to contribute materials or have an idea for the newletter, let me know.

January 28, 2018.





Patricia Ann.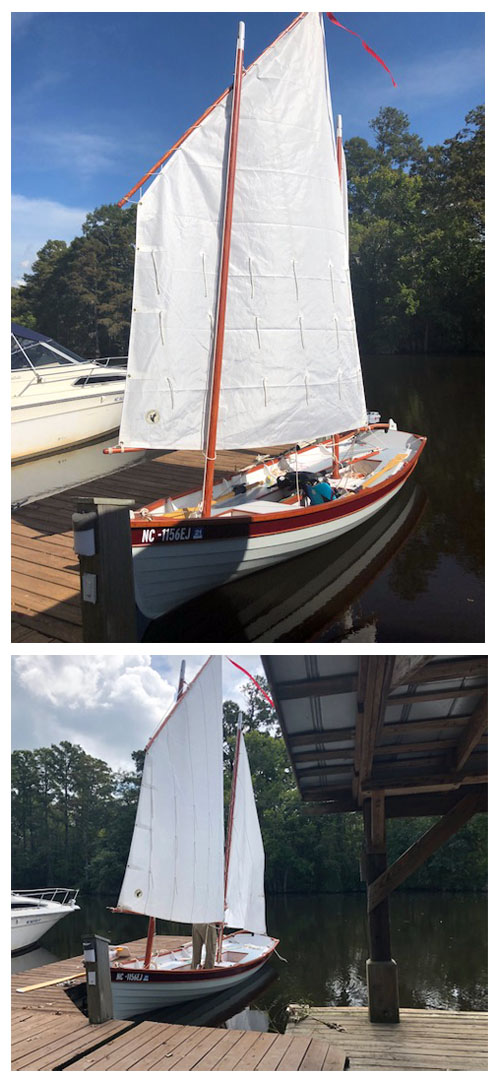 Luis Dominguez sent these photos of Patricia Ann, his Penobscot 17, in October 2018. I built the hull for Luis in 2016 – he took it home and finished it himself. I had the pleasure of meeting Luis when he came to my class on building the Penobscot 13. He writes, "I've been meaning for some time to send pics of the finished boat but life intervened in the form of some medical problems for Pat and me. That part was frustrating, as the boat was finished last May - except of course for last minute details that seemed to follow one anther. We eventually sailed the boat off Mackeys Marina across the Albemarle Sound from Edenton. Then we had to cut the experience short due to "little Florence" coming for a visit to the Carolinas. The boat sails beautifully.

"That one sailing experience was in very light winds — I am a devotee of heavy winds from my days in Northern Ohio, so 4-8 knot winds were frustrating me. The thing is, though, that in those winds the boat sails very quietly. I was taken aback by how far we got on very light winds. We are going back to the coast in November in search of better winds.

"Mackeys Marina experienced something that none of the local crabbers could remember: a cloudburst that poured 8" of rain in one hour in the middle of the night. Some crabbing boats actually sank in shallow water. We got a nervous call from the marina that they were afraid the boat was going to sink. I explained that it had two flotation chambers, Styrofoam under the seats, and in any case it was a wooden boat. We went to the marina and found the boat floating just above the rubrail, afloat and with water draining out over the rail cap! The nice people at the marina had big bilge pumps; they had started to use one on the P17 but pulled it to save the (fiberglass) crabbers, as our boat was clearly not sinking. Part of what had happened is that our boat was next to a Tiiki Hut and water from the roof had come cascading into the boat. You can see the hut roof in the pics..."

January 25, 1019.



Satsanga.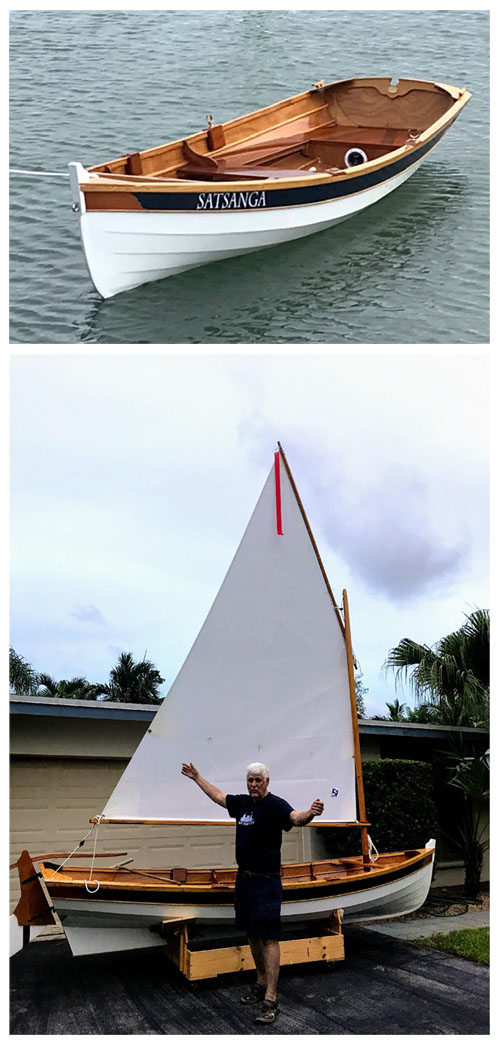 These photos were sent by Jim Fawcet, of Palmetto Bay, Florida. He says, "I get lots of comments on the beauty of the build, as well as the design. Thanks for designing such a gorgeous boat."

January 25, 2109.





If you would like to see your boat featured here, send photos and a description of your project to Arch Davis Design, 37 Doak Road, Belfast, ME 04915. We would love to see them - we are always looking for good picture of boats under way!

All plans from Arch Davis Design are backed by a free advisory service. If you have a question or a problem when you are building your Arch Davis designed boat, call 207-930-9873 between 10:00 am and 4:00 pm, including weekends, for advice from the designer.